A Tribute to
Joe Monk
Peter Rogine
This column is dedicated to my first jazz guitar instructor, Joe Monk. Wow – how could I forget that first lesson! I was only seventeen years old, but in the space of forty-five minutes, Monk demonstrated all the special qualities of traditional jazz guitar.
Joe Monk's inspirations were Oscar Moore and Johnny Smith. He also studied all the Fugues and double stop pieces in the Bach Sonata and Partitas for Solo Violin, and the Kreutzer 4 Studies or Caprices for Solo Violin (Schirmer Pub.) The George Van Eps Solo Pieces and Guitar Method (Plymouth Pub.) were meticulously examined for their marvelous harmonic motion.
Joe's Style is a mixture of double stops, block chords, single-string lines grounded in bebop harmony and a wonderful creative sense of counterpoint. Joe improvises each lesson by composing studies which elucidate specific musical concentrations. For an instructor, he is musically and personally sensitive to each individual student's needs and has always been generous with his time and knowledge. Every student with Monk has been under the spell of his gentle and magnetic personality. A list of Joe's students would be a virtual who's who of guitarists in the New York area.  
Joe, Thanks for the inspiration and example of being dedicated to the art of jazz guitar instruction. 
Back in October of nineteen sixty-two, John F. Kennedy was the president. The Cold War was at its peak, the Beatles had not yet come to America, and Ray Gogarty needed a sub for his steady gig at Club Forty on Long Island. Ray knew Joe Monk, who was "a name" on Long Island and the top local jazz guitarist. "Joe was a very strong, powerful, deliberate player. He could do everything. Chords, single notes, double stops at fast tempos. I would just name the song, the key, and he would play it perfectly. Everything was O.K. with Joe," said Ray.
When Joe agreed to perform that night at Club Forty, Ray immediately borrowed an Ampex tape recorder that ran at fifteen ips with a Neumann microphone. "I really wanted to get him on tape because I felt he was such a good player, unusually good, and there was no one around at that time on Long Island who played like him. Joe could've been one of the biggest names on the guitar, but he didn't want that." Ray and Joe Monk had never played together before or after, but the magic of that night is apparent. 
With great appreciation for Ray's foresight and effort, making this recording possible and enabling all who knew and loved Joe Monk to hear a great moment of jazz guitar, preserved for all time, we thank you.
Joe Monk
Joe Berger, long-time student and friend
Joe Monk
Joe Berger, long-time student and friend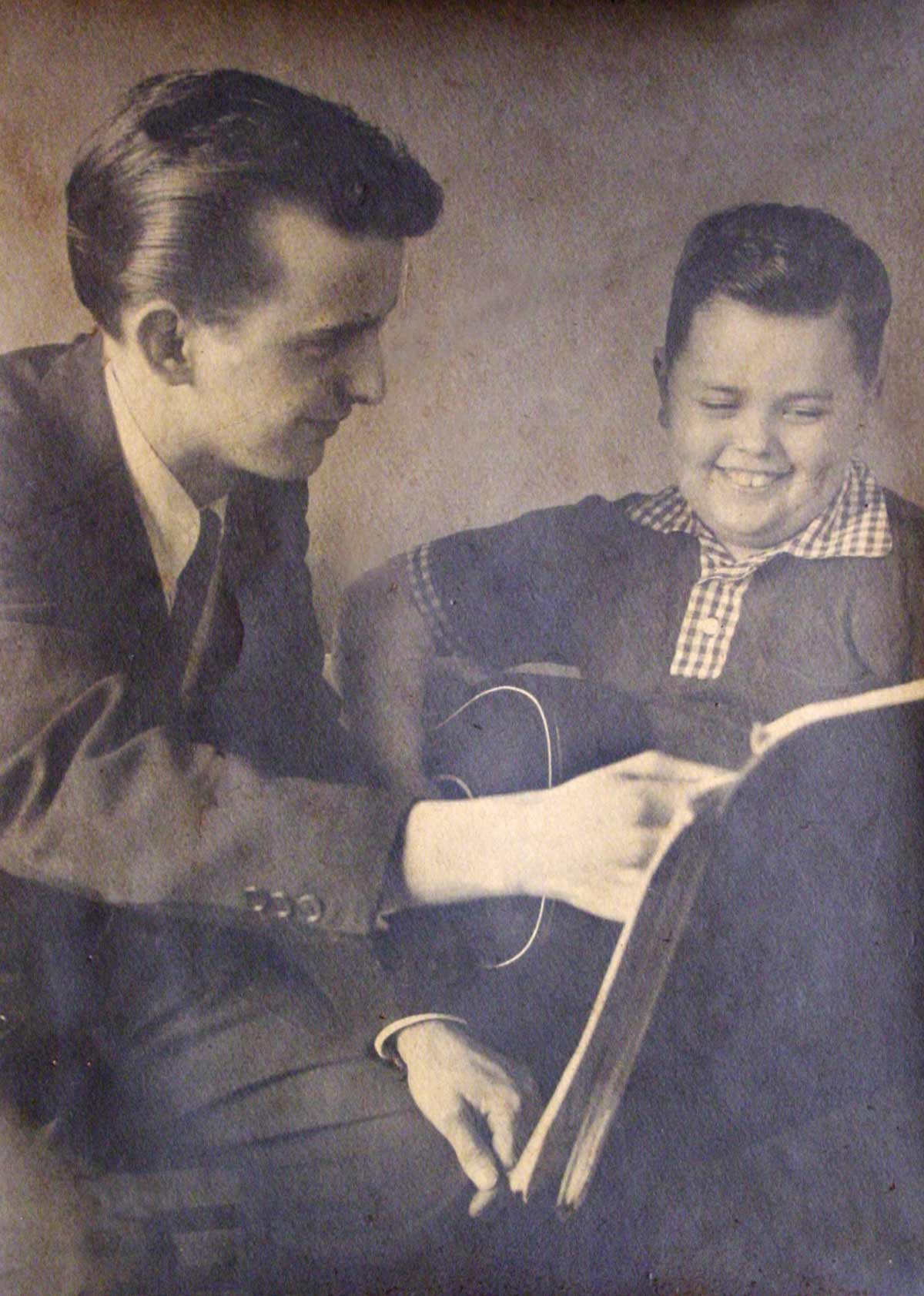 Joe was born on the 18th of January, Nineteen Thirty-Two in New York, leaving school in the ninth grade to help support his family and begin a life dedicated to music and teaching. Just Talk to anyone who ever met Joe, and they will, undoubtedly, tell you a funny story or memory of their time with him. His personality, laughter, and honesty were unique, as was his completely humble view, and persona of himself.
At one point in the late nineties, I started to bug Joe about going into the studio to record, but he always dismissed the idea saying, "I would have to really prepare something different, and really have something to say, and anyway I think I'm going to paint my house this summer."
The next time I pursued that topic with Joe he just said, "I am done playing out, those days are over. I just want to teach; I enjoy the kids."
Joe never did go into the studio to record his music, to preserve his special talent, perfect touch on the guitar, and his endless study of the instrument that consumed his life.
I remember years ago when we were kids, going to Joe's studio for lessons, and seeing the neon sign in the second-floor window that read "Guitar Lessons." Walking up the dark dusty stairway, passing the accordion teacher's studio to Mr. Monk's waiting room, sometimes a sign on the wall to the right of the door read, "No lessons today, Mr. Monk is out." But behind that closed door, you would hear Joe practicing.
Joe once said, "I'm going to spend this life studying and learning the guitar so that in the next life, I can really go out and play it. The only way Joe Monk could!